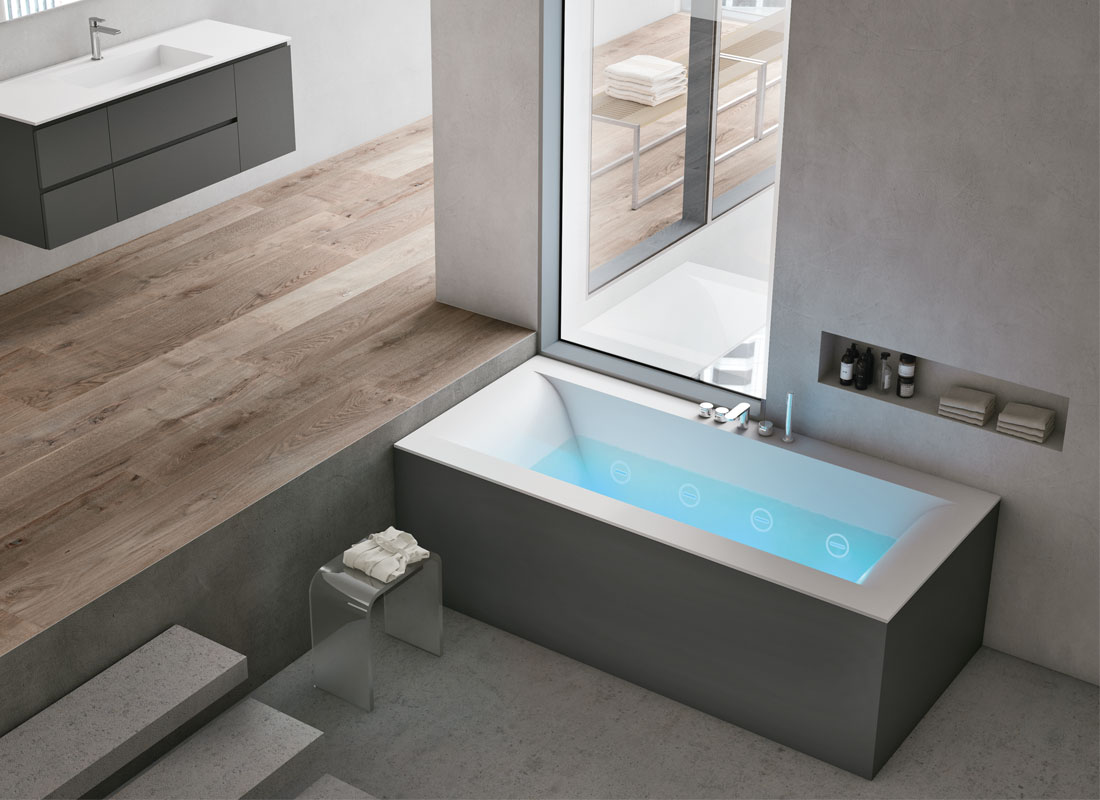 The Tecnoteck whirlpool bath is a combination of technology and design.
8 whirlpool water jets flush with the tub and backlit for chromotherapy purposes do not disturb the surface continuity and ensure a pleasant, relaxing moment. The invisible keyboard allows you to adjust the intensity of the whirlpool and the functions of the bathtub.
Rio is the perfect bathtub for those who love aesthetics and functionality, even when enjoying moments of pure wellness.