rio
A perfect tub for those seeking to combine aesthetics and functionality.
Hafro presents the new hydromassage innovation: Ryo, the whirlpool bath that relaxes body and mind through the benefits of water, chromotherapy and silence.
8 whirlpool water jets flush with the tub and with a minimal design do not interrupt the continuity of the Tecnotek surface and at the same time guarantee a pleasant relaxing treatment.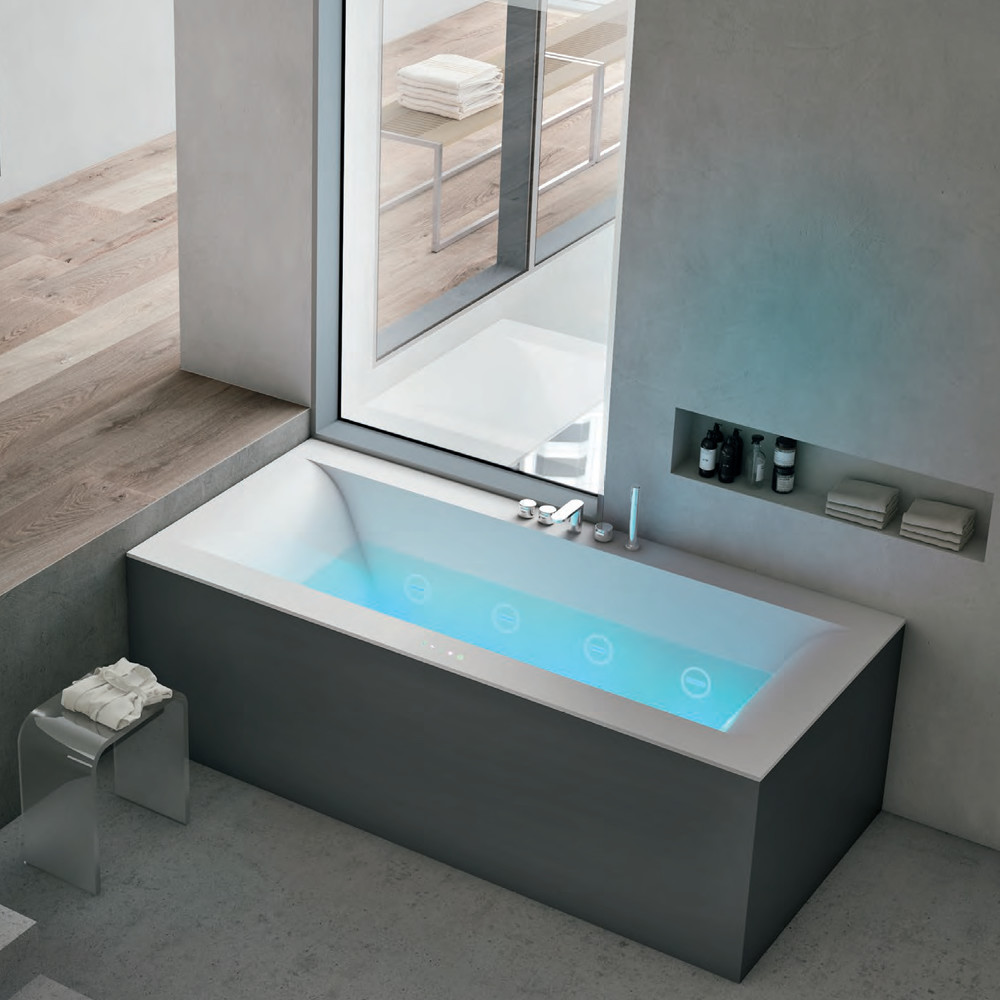 ---
rio
Measurement

190×90 cm ultrawhirlpool

Specifications

The whirlpool water jets are integrated into the surface and provided with backlit chromotherapy.
PRESTIGE B2 Taps
Mix four holes with water spout
The digital touch control allows you to adjust with style the intensity of the whirlpool and the functions of the bath.

To create a chromatic harmony inside the bathroom, the style of the bathtub can be combined with the Geromin bathroom furniture by choosing coordinated finishes.