calle
Calle is made of Tecnotek, an innovative material with unique characteristics, offering both tactile and visual sensations.
Calle is available in rectangular and oval shapes. Available for freestanding, wall, corner and niche installation. In the versions with frame and with airpool system, where 12 airjets are installed to produce micro air bubbles that combined with the integrated chromotherapy offer unique sensations. Everything is managed by a touch panel integrated on the edge of the bathtub.
The technical area is placed under the practical support surface, which can be inspected through its magnetised infill panels.
---
calle oval
Measurement

Bathtub with frame
Freestanding/wall
155 x 73 x 52 H
170 x 80 x 52 H

Corner
165 x 73 x 52 H (rh/lh)
180 x 80 x 52 H (rh/lh)

Nicchia
175 x 73 x 52 H (rh/lh)
190 x 80 x 52 H (rh/lh)

Airpool
Freestanding/wall
155 x 73 x 52 H
170 x 80 x 52 H

Corner
165 x 73 x 52 H (rh/lh)
180 x 80 x 52 H (rh/lh)

Niche
175 x 73 x 52 H (rh/lh)
190 x 80 x 52 H (rh/lh)

Specifications

Bathtub with frame
In bathtub integrated drain column with overflow
Pop-up drain, with plug in same finishing
Plastic siphon

Airpool
In bathtub integrated drain column with overflow
Pop-up drain, with plug in same finishing
Plastic siphon
Bathtub with airpool digital system
12 airjets
Pulsed program
Micro-diffused massage with adjustable speed air blower
Water level sensor
Air clean system
Chromotherapy

Installation

Wall – Corner – Niche – Freestanding

Accessories

Prestige B1 – 3 holes tap with water cascade
Prestige B2 – 4 holes tap with water cascade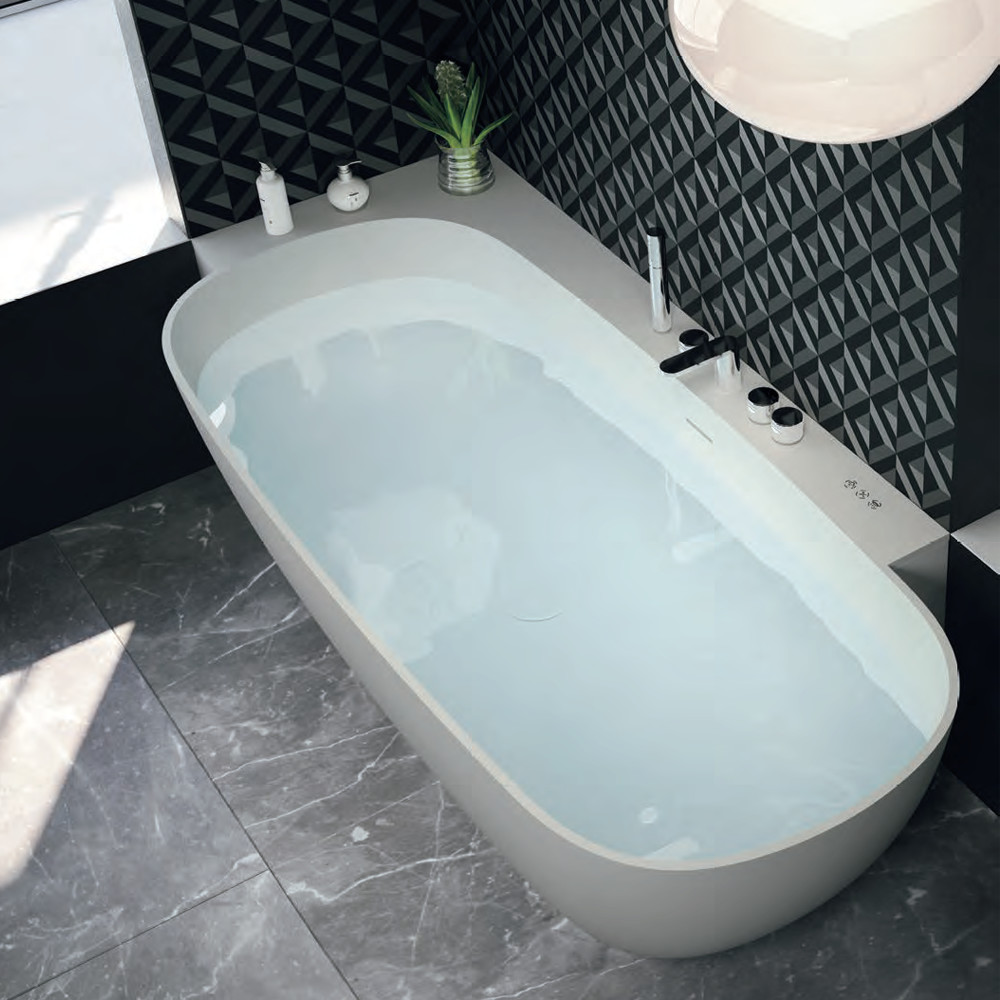 Colors
White

Bathtubs




---
calle rectangular
Measurement

Bathtub with frame
Freestanding
170 x 80 x 50 H

Wall
170 x 80 x 50 (rh/lh)

Corner
180 x 80 x 50 H (rh/lh)

Niche
190 x 80 x 50 H (rh/lh)

Airpool
Freestanding
170 x 80 x 50 H

Wall
170 x 80 x 50 (rh/lh)

Corner
180 x 80 x 50 H (rh/lh)

Niche
190 x 80 x 50 H (rh/lh)

Specifications

Bathtub with frame
In bathtub integrated drain column with overflow
Pop-up drain, with plug in same finishing
Plastic siphon

Airpool
In bathtub integrated drain column with overflow
Pop-up drain, with plug in same finishing
Plastic siphon
Bathtub with airpool digital system
12 airjets
Pulsed program
Micro-diffused massage with adjustable speed air blower
Water level sensor
Air clean system
Chromotherapy

Installation

Wall – Corner – Niche – Freestanding

Accessories

Prestige B1 – 3 holes tap with water cascade
Prestige B2 – 4 holes tap with water cascade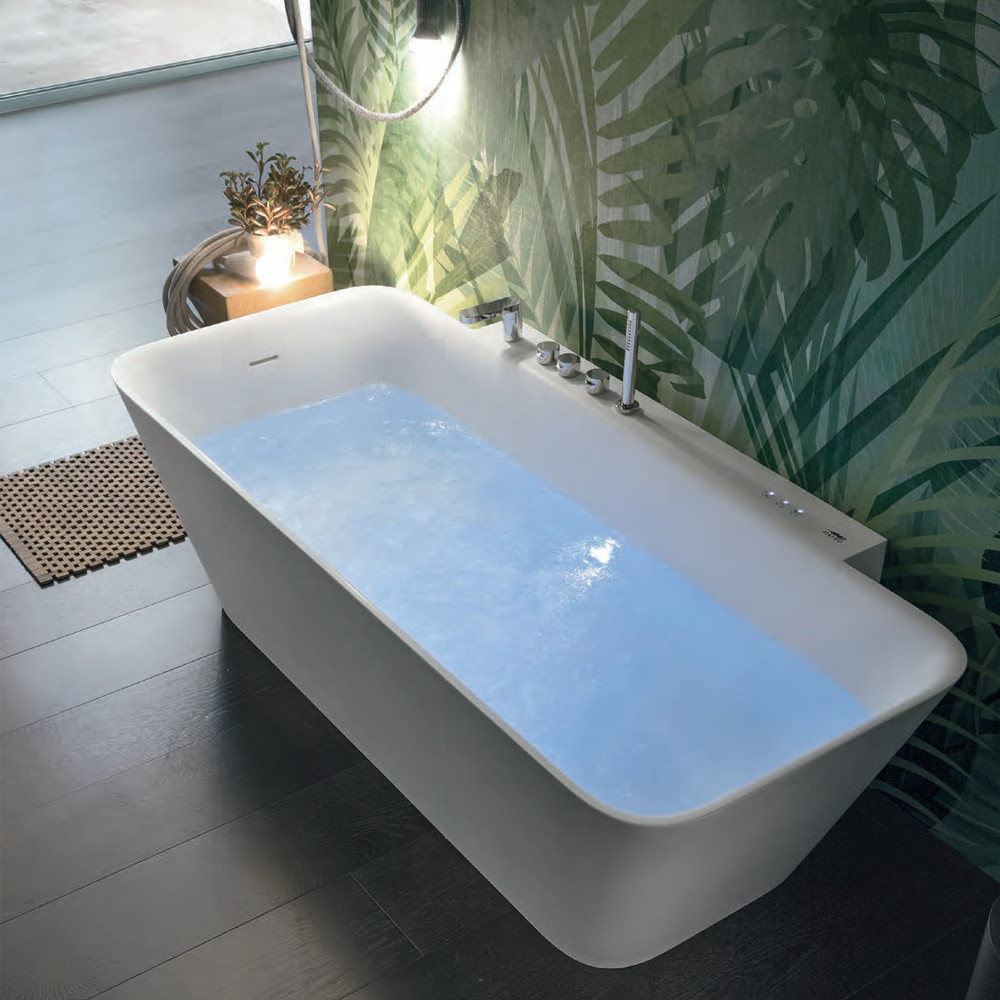 Colors
White

Bathtubs