modello
Available in several models, the sliding bars are essential in design and functionality, but elegant in any shower environment.
The fixed head shower, the mixer and the hand shower are the elements that make up the shower bar, designed to furnish the shower rooms with ease and simplicity.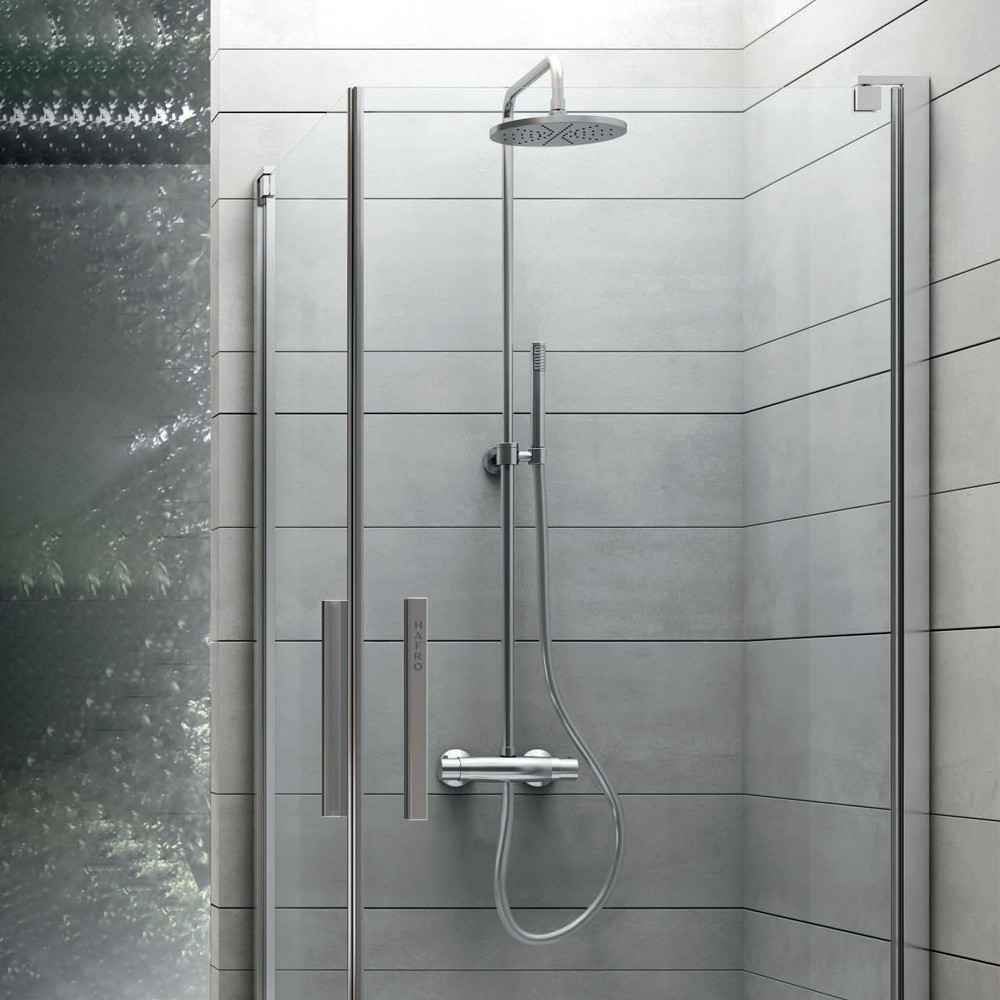 ---
modello 1
Specifications

Shower column with 1 jet brass, hand shower, flexible hose, single lever mixer and adjustible fixed head shower ø 22.5 cm.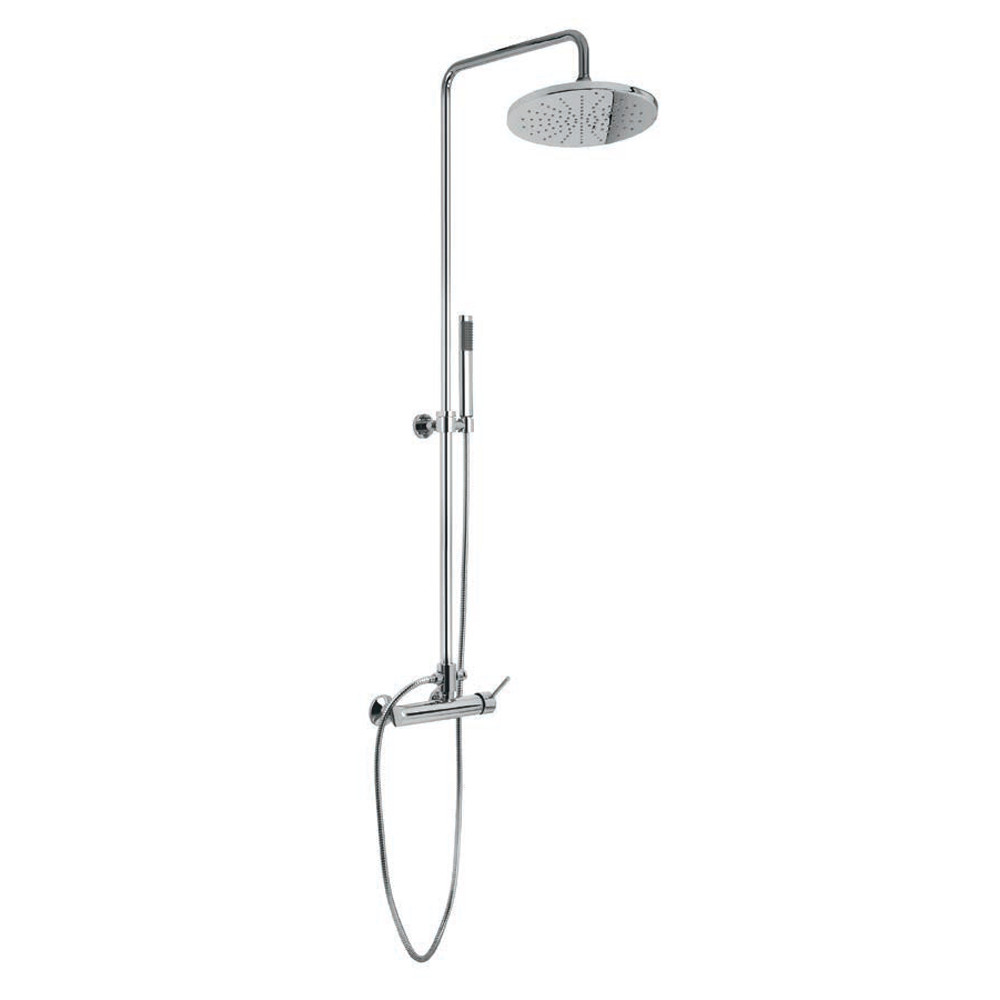 ---
modello 2
Specifications

Shower column with 1 jet brass, hand shower, flexible hose, thermostatic mixer and adjustible fixed head shower ø 22.5 cm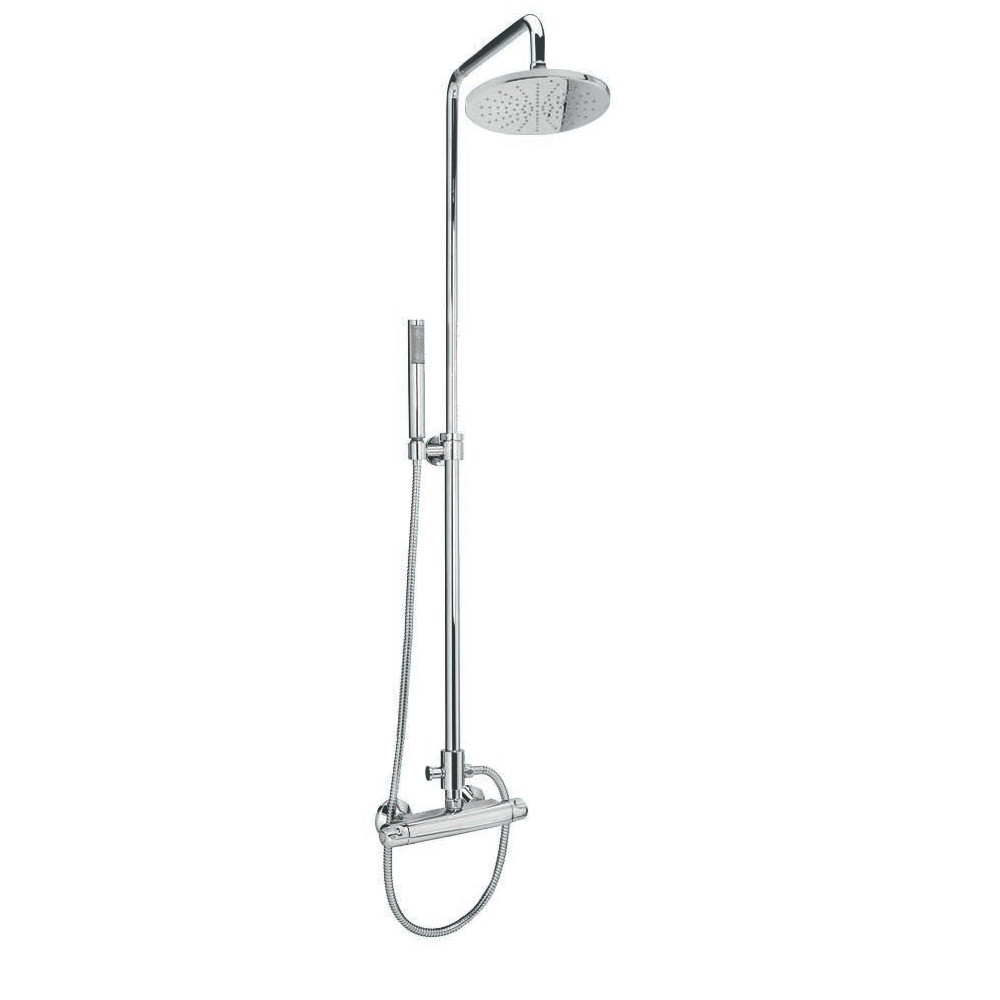 ---
modello 3
Specifications

Shower column with 1 jet brass hand shower, flexible hose, single lever mixer and adjustable square brass fixed head shower 19.5×19.5 cm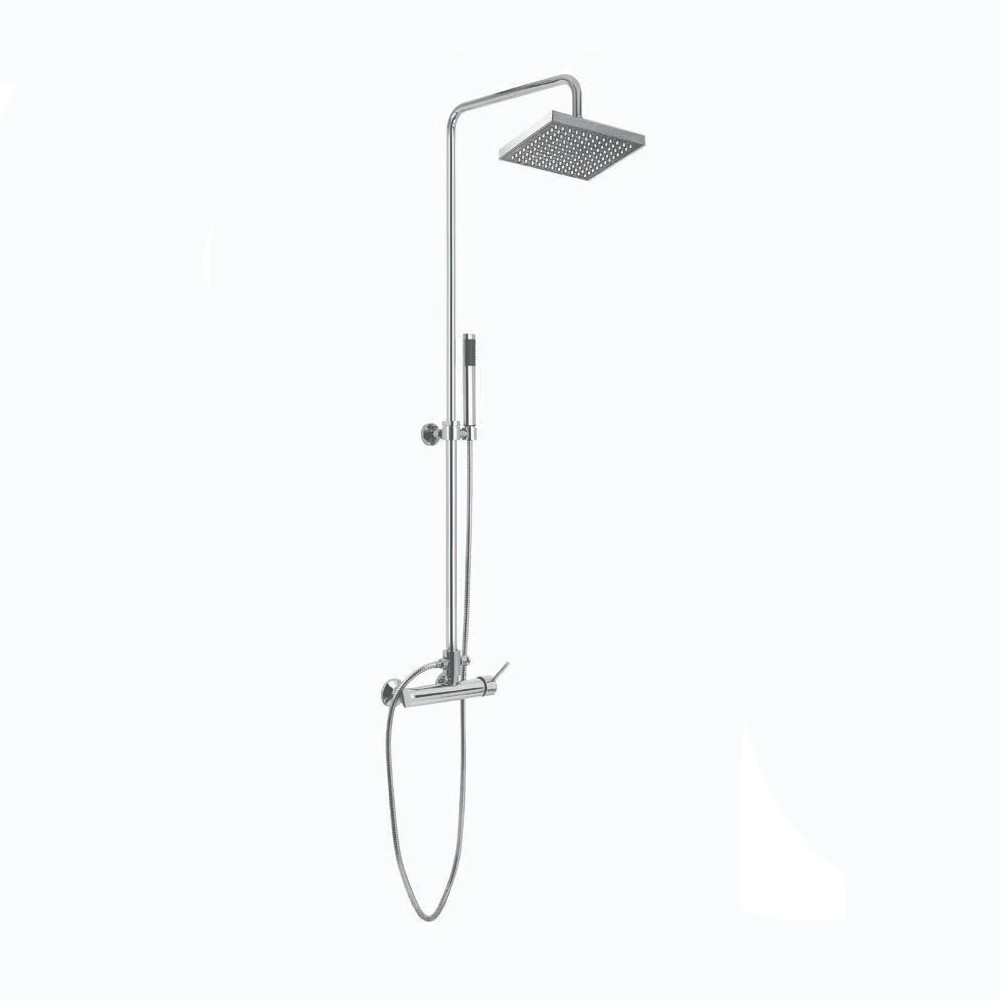 ---
modello 4
Specifications

Shower column with 1 jet brass hand shower, flexible hose, thermostatic mixer and adjustable square brass fixed head shower 19.5×19.5 cm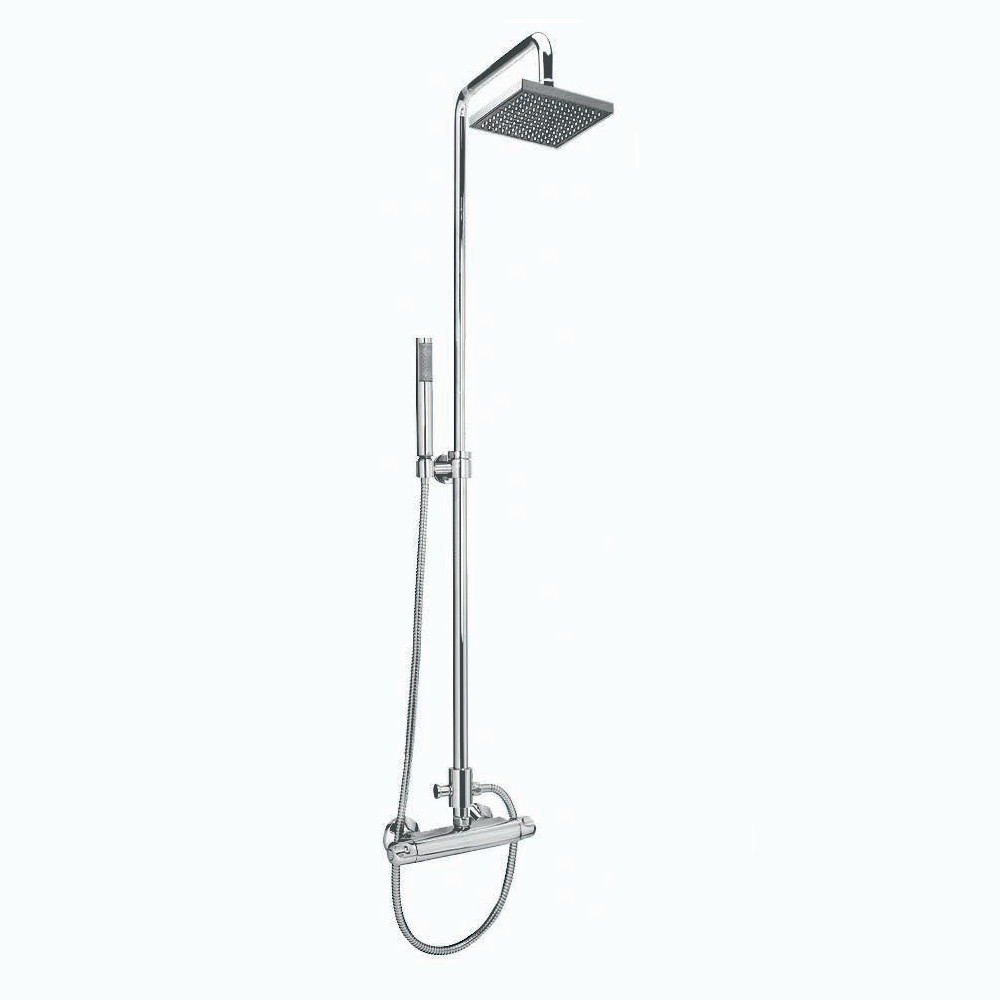 ---
modello 5
Finishing

Shower column with 1 jet ABS hand shower with 1 jet, flexible hose, thermostatic mixer and adjustable fixed head shower in ABS Ø 20 cm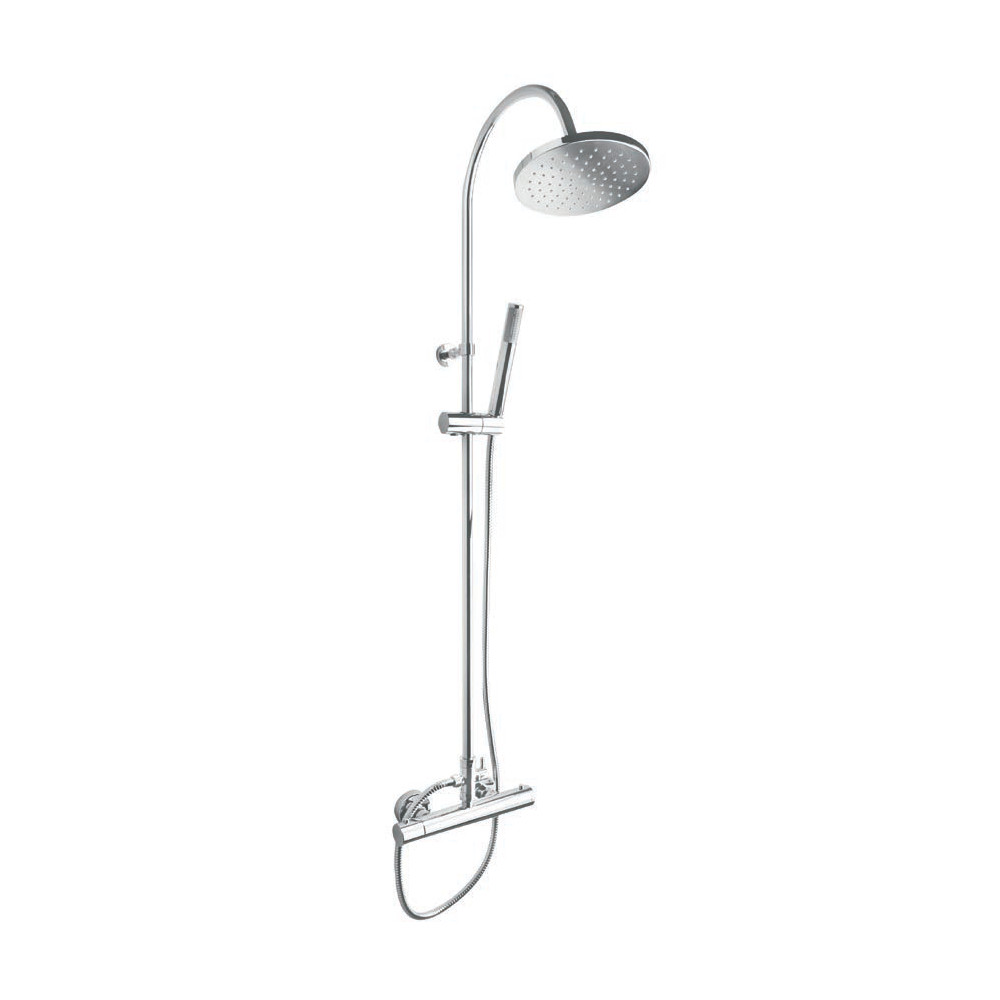 ---
modello 6
Specifications

Shower column with 1 jet ABS hand shower with 1 jet, flexible hose, single-lever mixer and adjustable fixed head shower in ABS Ø 20 cm