Icon
Collection Icon
Thanks to the innovative ICON Taps / Column system, designed and developed by Hafro's R&D team, all actions inside the shower are facilitated. With the simple push of a button, you can activate showerhead, waterfall or hand shower.
---
Icon Taps
Specifications

ICON Taps is an external thermostatic tap, with full functionality. With a simple action you can activate the showerhead and let the water flow over your body and mind: the best solution to start or end the day with a relaxing shower.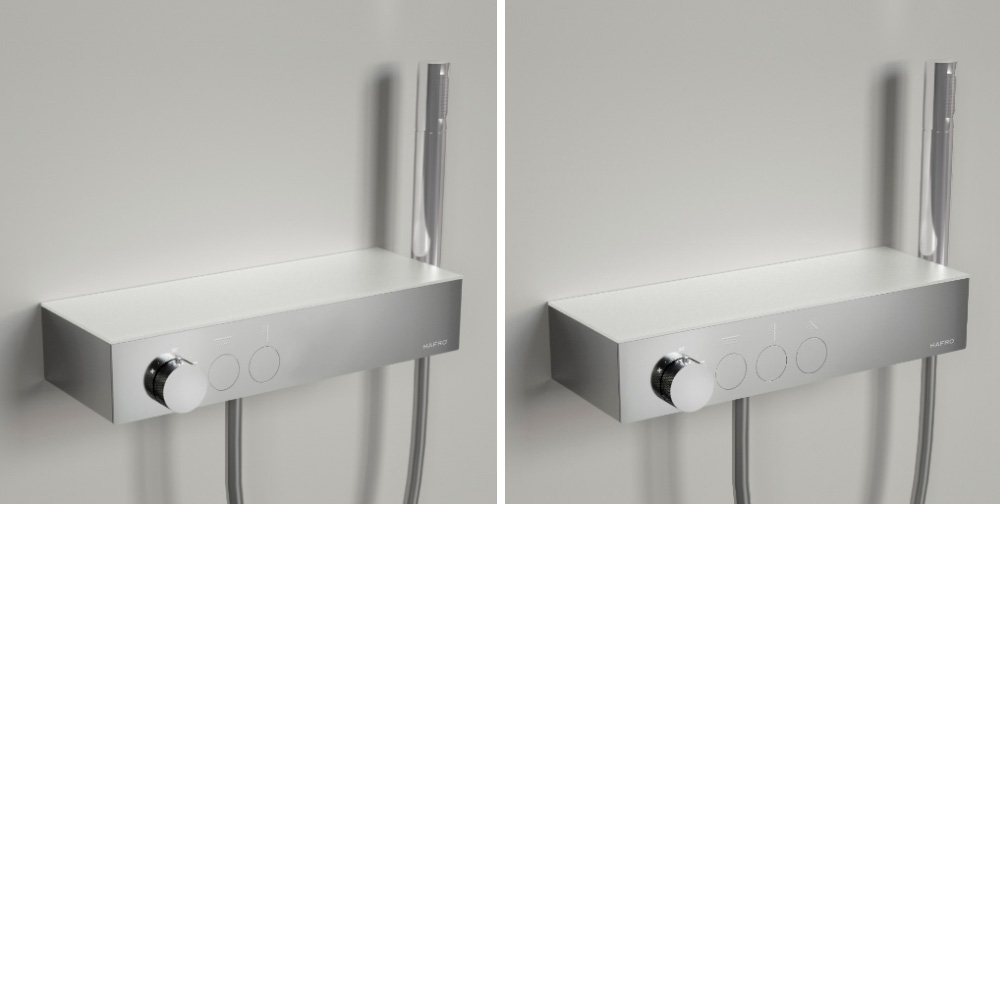 ---
Icon Column
Specifications

Icon Column is a shower column perfect for renovations and can be installed without the need for masonry works.