move
A range of bathtubs with soft shapes, perfectly matched to Tecnotek products.
The clean shapes satisfy all tastes and styles thanks to their simplicity, transforming the tub into the focal point of the whole bathroom.
The oval shape of the free-standing bathtub is also available in a panelled version, where it is enclosed in an Aquatek casing which can also be requested two-tone. This solution allows for the tub to expand in size, as it is placed against a wall or can included built-in taps, meeting the needs of those wanting a more sophisticated solutions that perfectly fits their bathroom.
For all Move models, the airpool's electric and hydraulic connections are enclosed in a small technical compartment, which works as a surface top.
---
move ovale
Measurement

155 x 63 x 52 H
170 x 70 x 52 H

Faucets

Chrome

Specifications

In bathtub integrated drain column
Overflow
Pop-up drain, with plug in same finishing
Plastic siphon

Installation

Freestanding

Finishing

Floor standing tap – square shape with water filling spout
Floor standing tap – rounded shape with water filling spout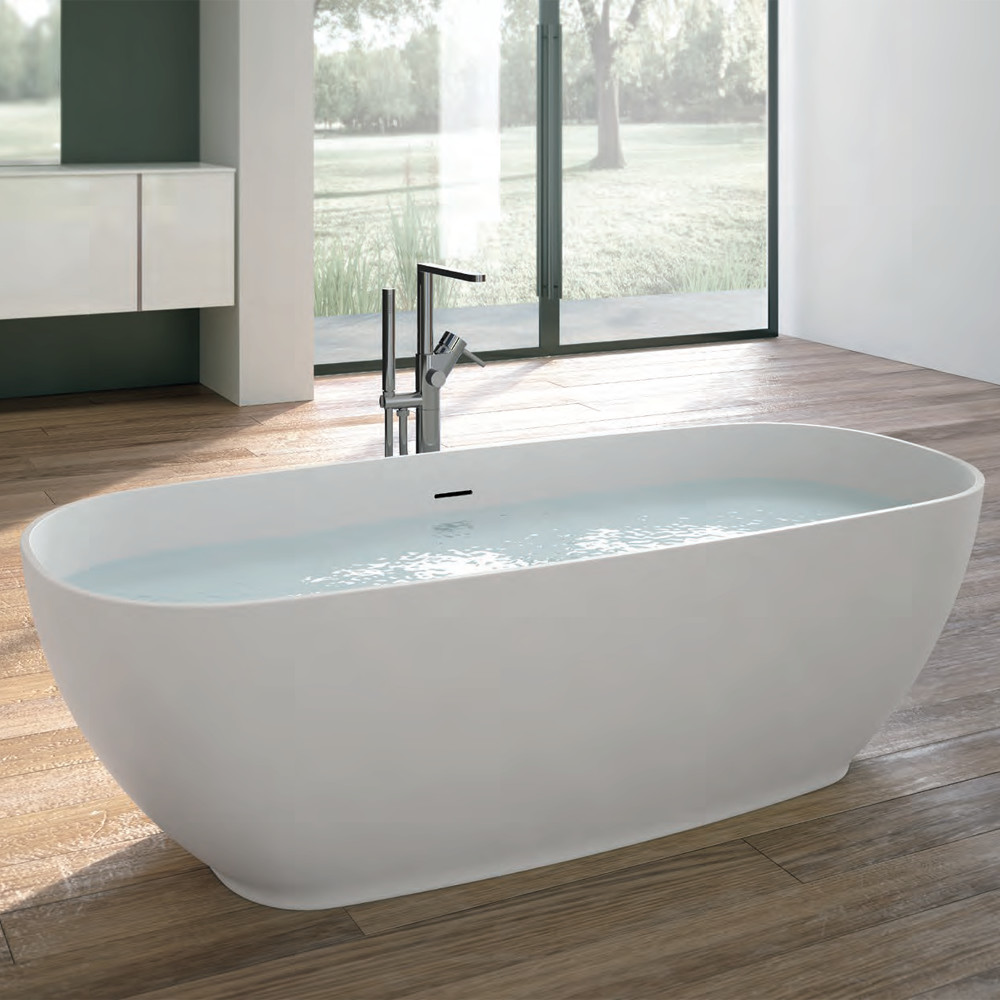 Colors
White

Bathtubs





terra-tecnoril-arredo-bagno





grigio-chiaro-tecnoril-arredo-bagno





grigio-scuro-tecnoril-arredo-bagno




---
move rettangolare
Measurement

170 x 70 x 50 H

Faucets

Chrome

Accessories

Floor standing tap – square shape with water filling spout
Floor standing tap – rounded shape with water filling spout

Installation

Freestanding

Specifications

In bathtub integrated drain column
Overflow
Pop-up drain, with plug in same finishing
Plastic siphon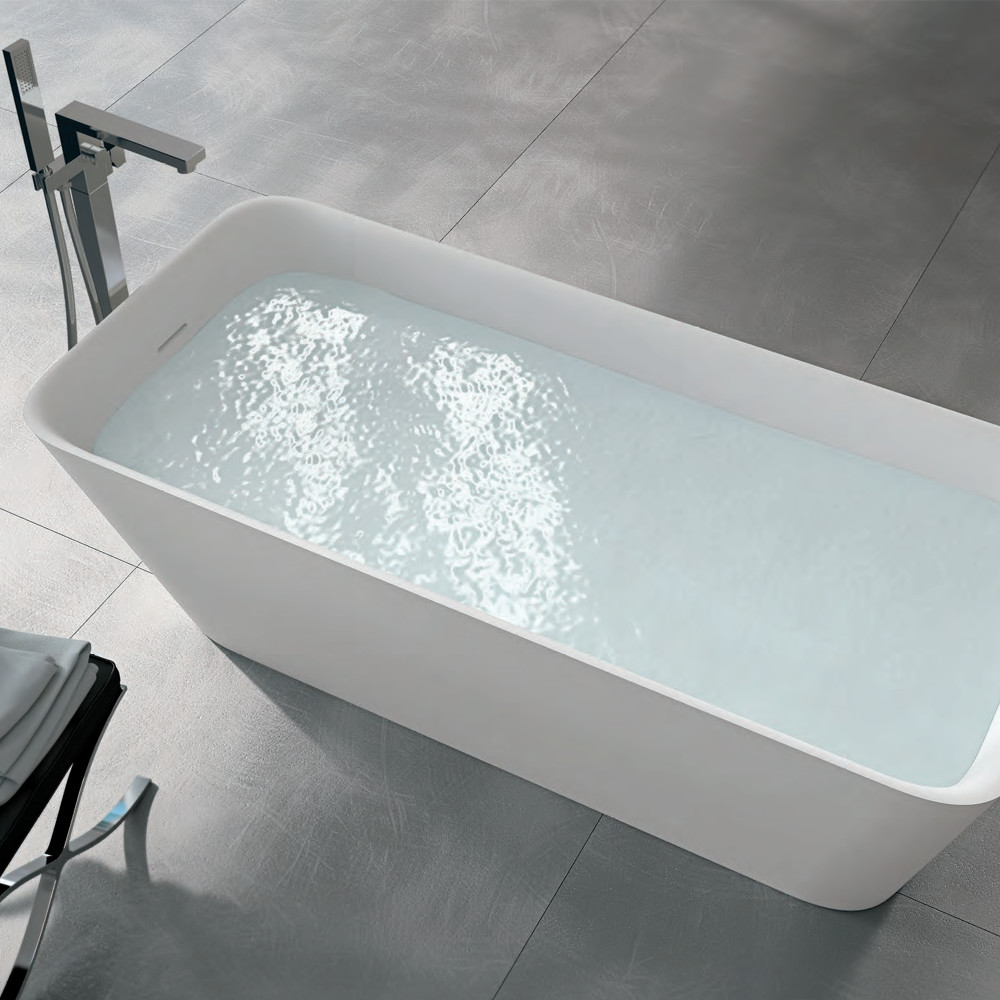 Colors
White

Bathtubs





terra-tecnoril-arredo-bagno





grigio-chiaro-tecnoril-arredo-bagno





grigio-scuro-tecnoril-arredo-bagno