era
Wellness in many forms.
Design and different dimensions: Era hydromassage tubs adapt to any space and reserve a total comfort experience, which combines whirlpool and airpool technology with the benefits of color therapy and ozone therapy.
The comfortable Life pillow completes style and comfort. Also available in matt Acrylic finish, excluding Era 140×140.
---
era
Measurement

140 x 140 cm

Faucets

Chrome

Specifications

airpool bathtub
16 airpool jets
airpool pulsed program
micro-diffused massage electro-blower with adjustable speed
underwater light
air clean system
level sensor
drain column
trap drain

Installation

Corner

Finishing

Jet finishes: chrome, white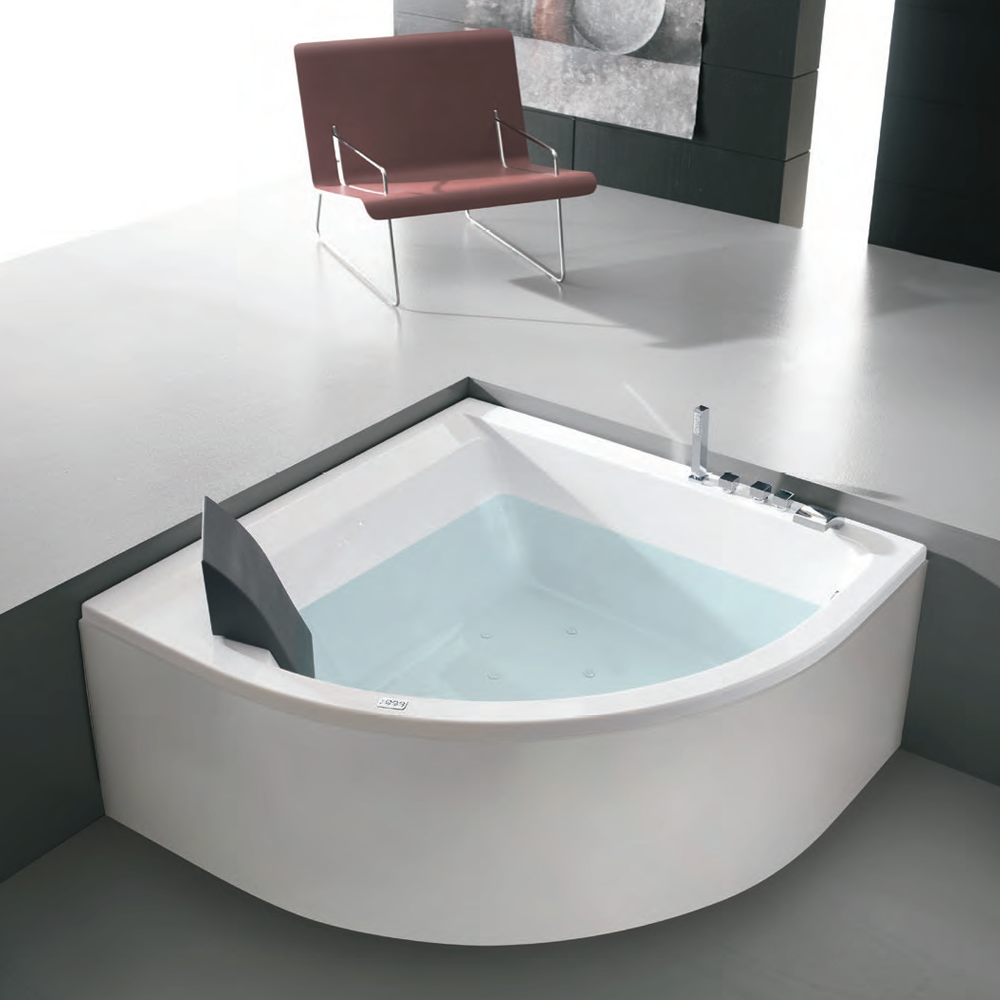 ---
era plus
Measurement

200 x 120 x 59 H

Faucets

Chrome

Specifications

professional whirlpool airpool – built-in
digital bathtub
8 whirlpool jets whirlpool
24 airpool jets
adjustable whirlpool hydromassage intensity
pulsed airpool program
micro-diffused massage by electro-blower with adjustable speed
ozonetherapy with heater and temperature regulation
air clean system
disinfection system
underwater light
level sensor
drain column
trap drain

Installation

Built-in

Finishing

Jet finishes: chrome, white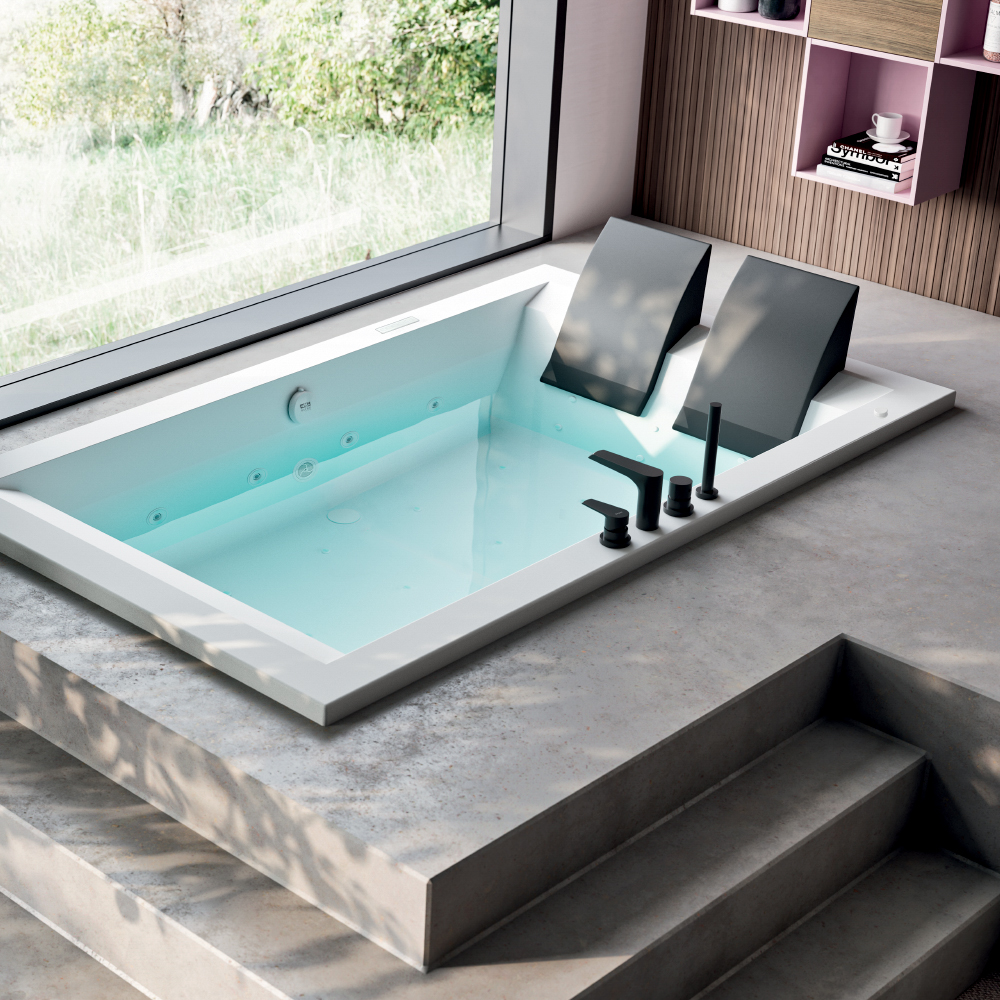 ---
era plus
Measurement

190 x 90 x 59 H

Faucets

Chrome

Finishing

Jet finishes: chrome, white

Installation

Corner

Panels

White acrylic, lacquered, PVC, coverable

Specifications

professional whirlpool airpool – built-in
digital bathtub
8 whirlpool jets whirlpool
24 airpool jets
adjustable whirlpool hydromassage intensity
pulsed airpool program micro-diffused
massage by electro-blower with adjustable speed
ozonetherapy with heater and temperature regulation
air clean system
disinfection system
underwater light
level sensor
drain column
trap drain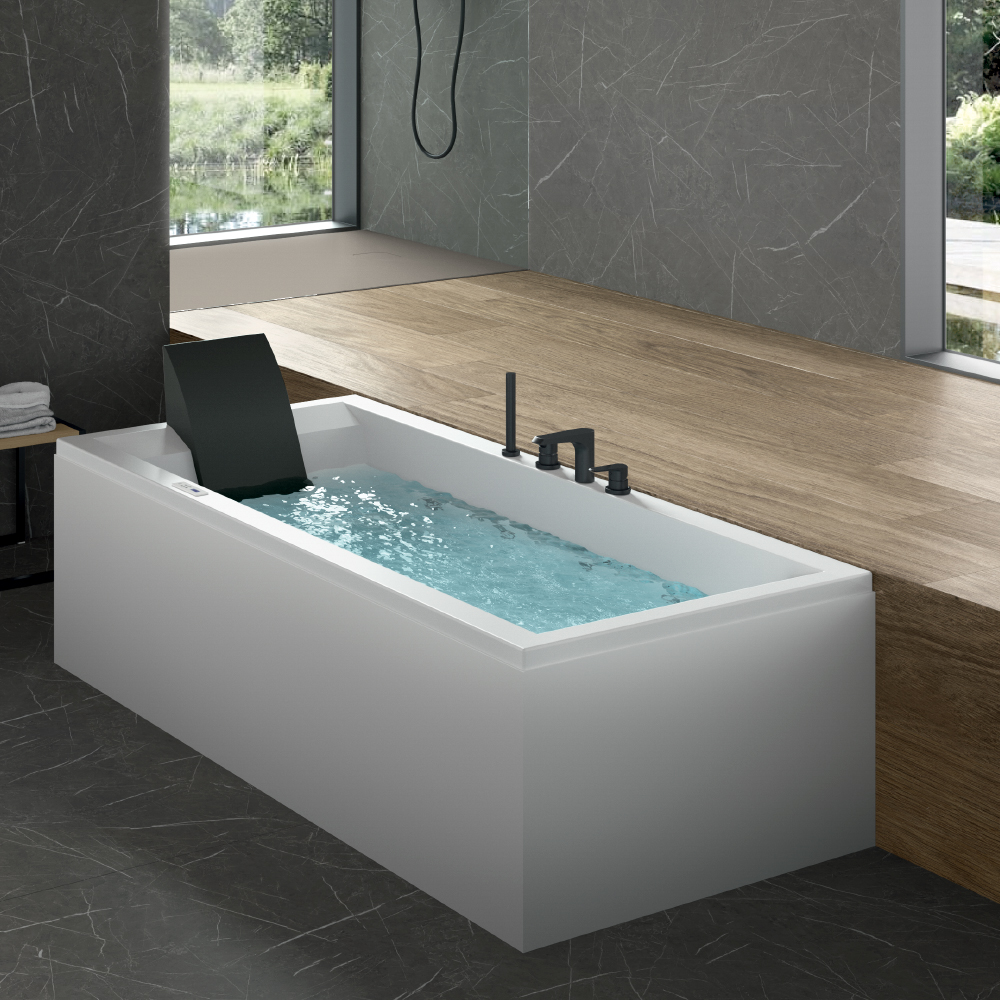 ---
era plus
Measurement

180 x 120/70 x 59 H

Faucets

Chrome

Specifications

digital bathtub
8 whirlpool jets
whirlpool disinfection system
underwater light
level sensor
drain column
trap drain

Installation

Corner

Finishing

Jet finishes: chrome, white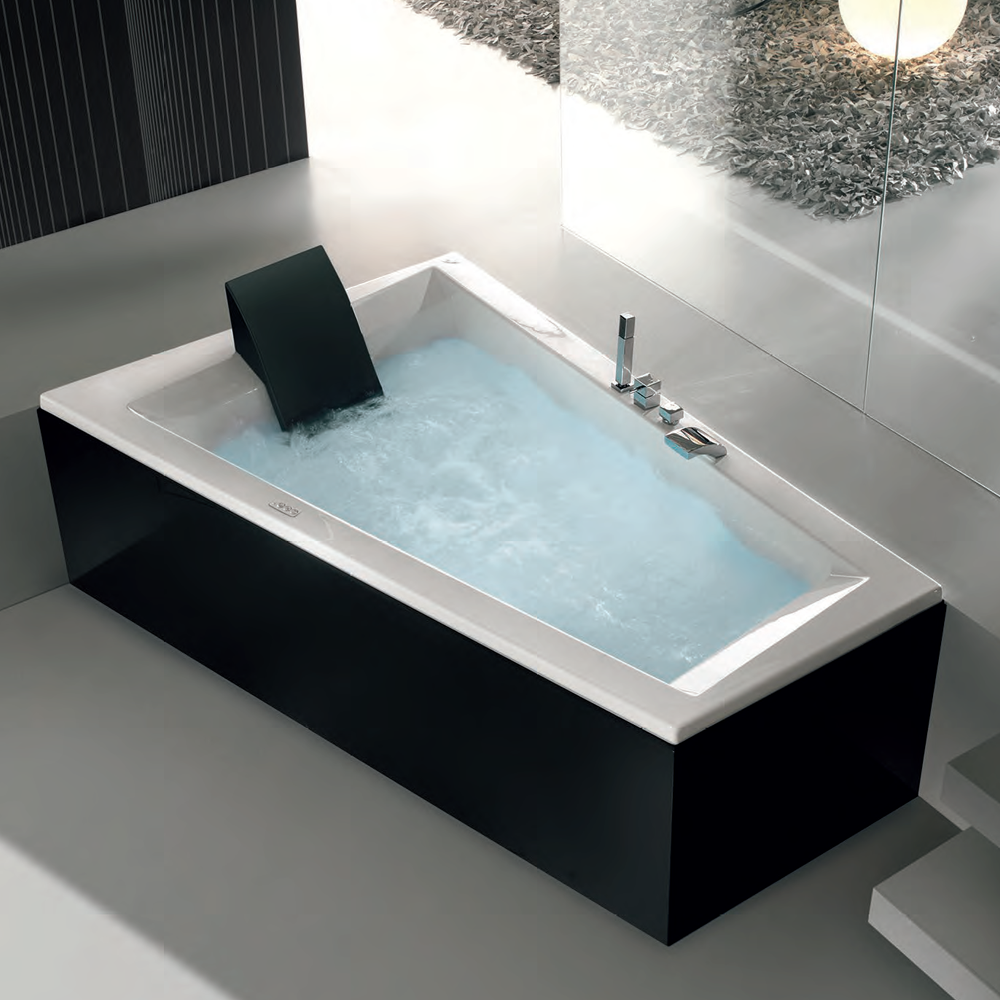 ---
era plus
Measurement

200 x 120 cm

Faucets

Chrome

Specifications

digital bathtub
8 whirlpool jets
whirlpool disinfection system
underwater light
level sensor
drain column
trap drain

Installation

Corner

Finishing

Jet finishes: chrome, white