Multi – sensory shower head
Two programmes to stimulate the senses.
After the sauna, take a shower to reduce the body temperature and extend your moment of relaxation. The round or rectangular sensory shower head features two programmes and a vertical shower. The sprayed cold mist with Balsamic essence and blue chromotherapy provides a pleasant hint of freshness. The hot "tropical cascade" makes water flow instilling energy through chromotherapy with red light and Vanilla essence. So regenerating!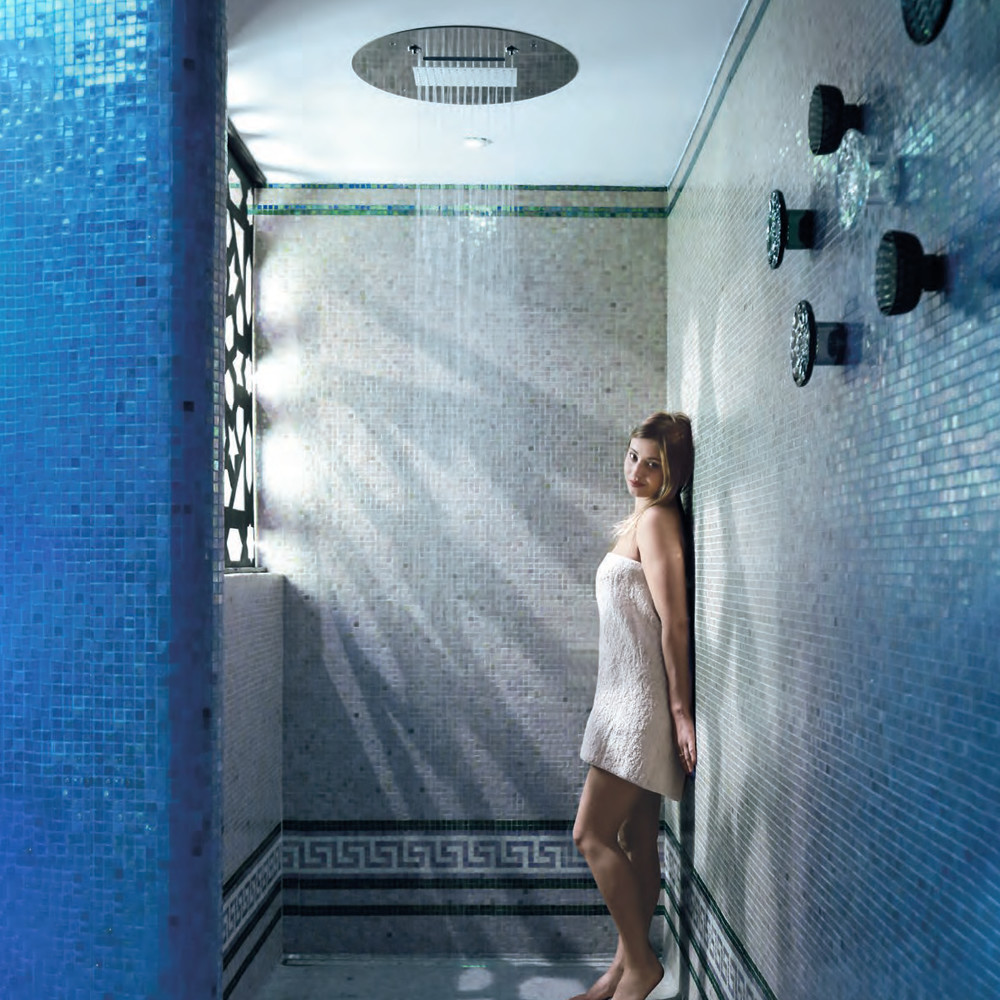 ---
Multi-sensory shower head
Finishing

Round showerheads
Rectangular showerheads
Keyboard

Specifications

1. Hot and cold water supply
2. Power supply
3. Keyboard shortcut
4. Nk chromotherapy
5. Hot water output (for cascading)
6. Cold water outlet (for nebulizers)
7. Water mixer output (for head)
8. Shower box
9. Showerheads emotional polished steel
10. Keyboard
11. Exhaust
12. Discharge of security optional
13. Technical room
14. Electro panel
15. Mixer