Amazonas Power / Amazonas Turbine
546 x 230 x 150 cm, one-person swimming pool, 3 sitting places
Spa and swimming pool in one! It can be a relaxing time with the family or workout, relaxing swimming, the Amazonas swim spa provides opportunity for all of them. With the easy access to the swicming area, we can easily change between the pampering wellness and the sport activity that moves the whole body. The W-Power Turbine – instead of the 3 hydromassage pumps- is capable to spin 150-160 m3 water per hour. In contrast to standard swim spa pumps it produces by 75% less power consumption while delivering twice the amount of water.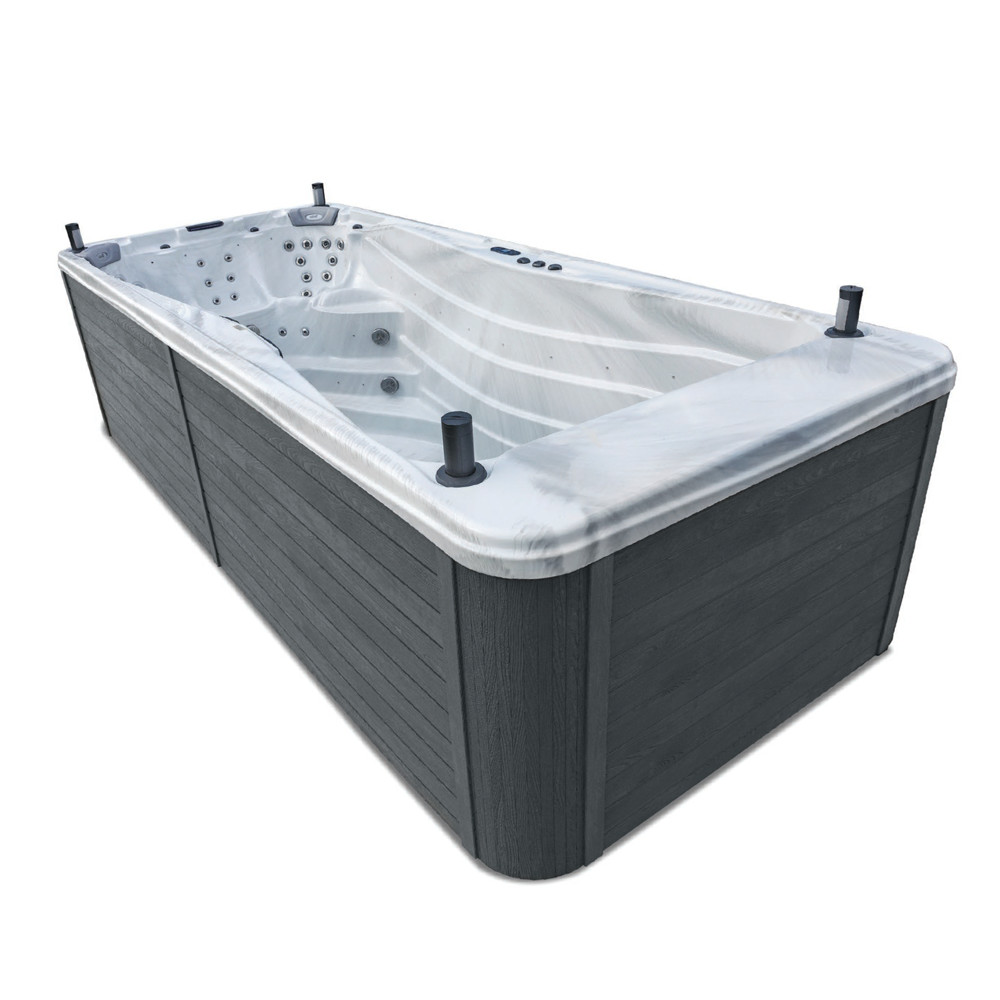 ---
Amazonas Power / Amazonas Turbine
Measurement

546 x 230 x 150 cm

Finishing

acrylic colours: sterling silver

Accessories

sound system
easy cover lifter
step
wooden spa step
spabag
spa grip
floor mount handrail
spa umbrella
spaziano tray
towel holder
scandinavian insulation
kit my spa
paddle
lighting jets

Panels

brown, black, grey

Specifications

4 hydromassage pumps
36 jets + 3 river jets
UV-C water sanitization
25 pcs LED lighting

ROUND POP-UP SPEAKER
360º rotation allows music
to be directed to where you
want it, in or out of
the spa (optional).

2 FILTER HOUSES
The two skimmer type filter houses room
3 antimicrobial paper filters.

LIGHTING WATERFALL
Sit under the cascading
water and enjoy a soothing
neck and shoulder massage.

MASSAGE AREA
Calm down on one of the
three massage seats after an
intensive exercise.