Kongo
428 x 230 x 143 cm, one-person swimming pool, 2 sitting places
The special appearance of Kongo stainless steel swim spa model is unique in the market. The side staircase
with its built-in massage functions provides a convenient way to relax, while you will receive a perfect
swimming experience thanks to the new, turbine powered system. The incredible performance combined
with energy efficiency. Kongo is a long-term investment with an excellent UV-, frost and thermal stress
resistant stainless steel material.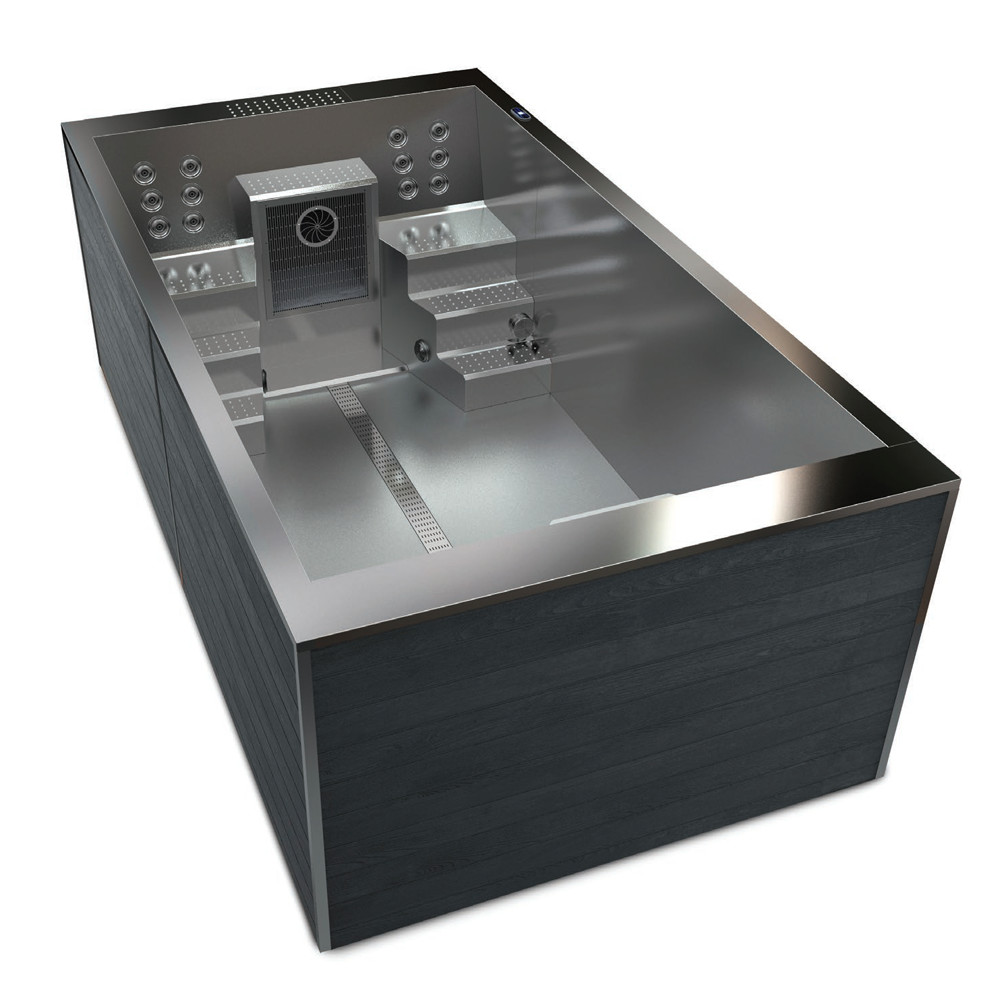 ---
Kongo
Measurement

428 x 230 x 143 cm

Specifications

hydromassage pumps
12 jets + W-Power turbine
UV-C water sanitization

LINEAR DRAIN
The classy drain is recessed in the spa floor level.

W-POWER TURBINE
Experience the endless swimming with
this powerful counterflow engine.

STEPS
Easy access
on both sides.

CALM DOWN AFTER SWIMMING
Alternate between relaxing and
exercising sessions in the swimming area
and the massage seats

colour therapy
smartphone app.
SmartTouch control panel
SmartTouch filter
control panel
filter
UV-C
heat exchanger preparation
circulation pump
thermo cover

Panels

brown, black, grey

Accessories

easy cover lifter
step
wooden spa sstep
spabag
spa grip
floor mount handrail
spaziano tray
towel holder
spa umbrella
kit my spa
scandinavian insulation
lighting jets