move
A range of bathtubs with soft shapes, perfectly matched to Tecnotek products.
Move is made of Tecnotek, an innovative material
with unique characteristic. Surprising to the touch, it offers a warm and pleasant feeling. Its fluid forms and the absence of joints give wellbeing
to our mind. Tecnotek is a compact, restorable and homogeneous material,
in all its thickness and it is easy to clean, thanks to a deep study of chemical research its brilliance and coloration remain unaltered over time.
---
move ovale
Measurement

155 x 63 x 52 H
170 x 70 x 52 H

Faucets

Chrome

Specifications

In bathtub integrated drain column
Overflow
Pop-up drain, with plug in same finishing
Plastic siphon

Installation

Freestanding

Finishing

Floor standing tap – square shape with water filling spout
Floor standing tap – rounded shape with water filling spout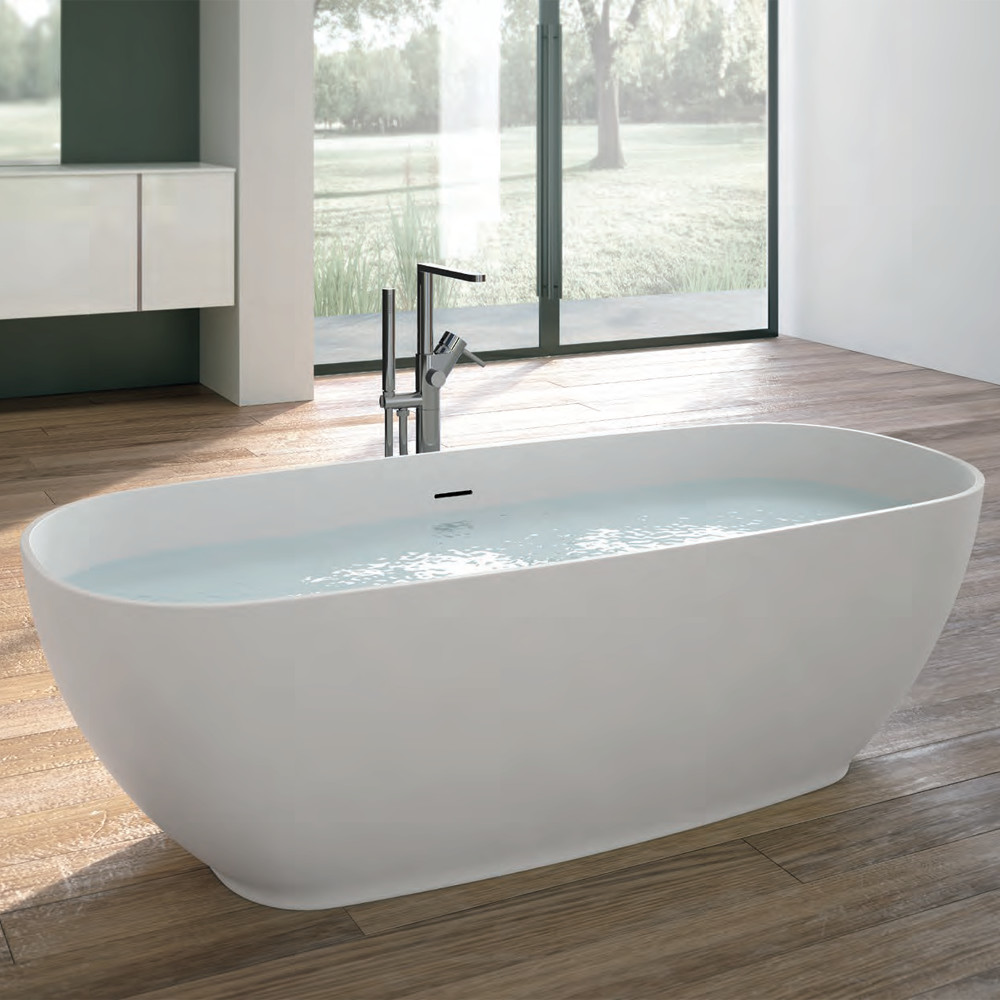 Colors
White

Bathtubs





terra-tecnoril-arredo-bagno





grigio-chiaro-tecnoril-arredo-bagno





grigio-scuro-tecnoril-arredo-bagno





Crema




---
move rettangolare
Measurement

170 x 70 x 50 H

Faucets

Chrome

Accessories

Floor standing tap – square shape with water filling spout
Floor standing tap – rounded shape with water filling spout

Installation

Freestanding

Specifications

In bathtub integrated drain column
Overflow
Pop-up drain, with plug in same finishing
Plastic siphon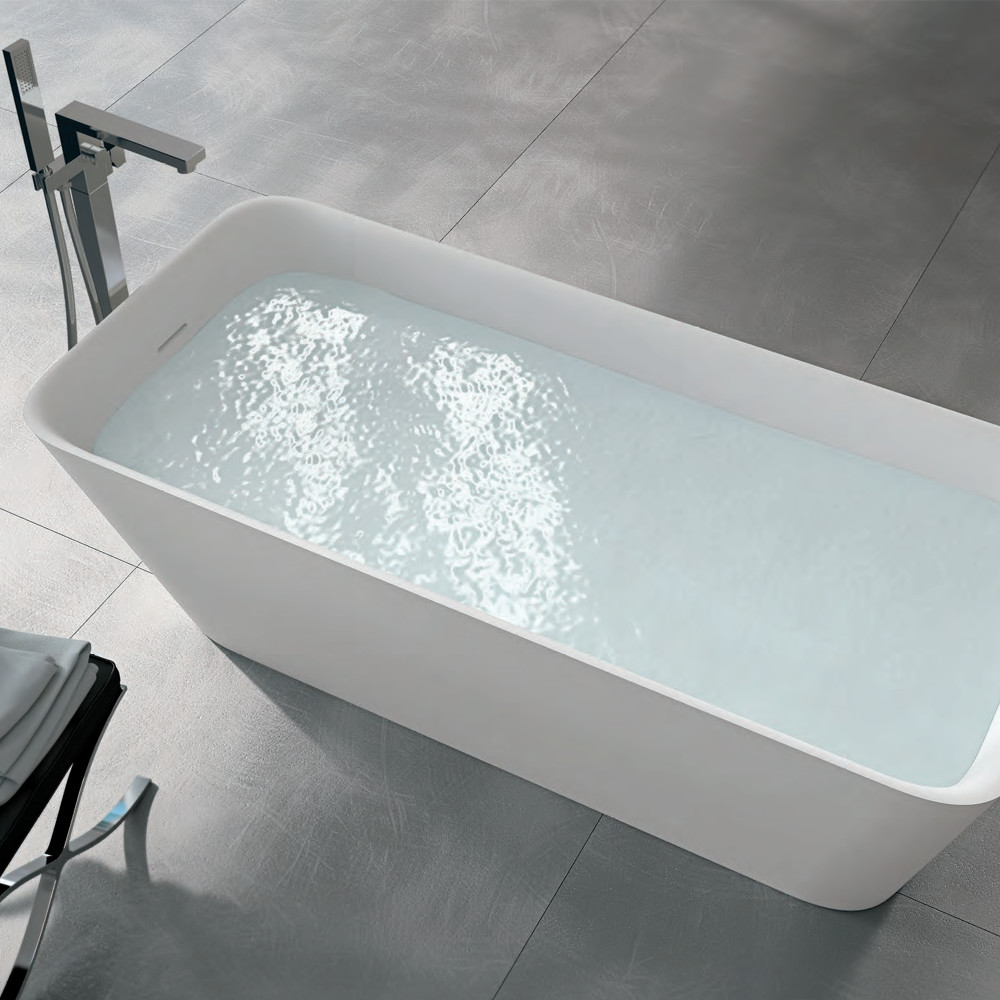 Colors
White

Bathtubs





terra-tecnoril-arredo-bagno





grigio-chiaro-tecnoril-arredo-bagno





grigio-scuro-tecnoril-arredo-bagno





Crema